A Year in the Libraries
Posted on: September 12, 2019
Every year, the Libraries serve our JMU community through special events, workshops, guest speakers, and so much more. With programs aimed for students, staff, faculty, and the general public, there is always something happening at the Libraries! Included in this display are just a few of the remarkable programs held this past year.
Highlights Include:
Special Collection Speaker Series
Music Library After Hours Programs
Digital Scholarship Series
Rose 10 Year Anniversary
De-Stress for Success
Color Our Collections
JMuse Cafe Events
Blind Date with a Book
Explore Prohibition in Rockingham County
And More!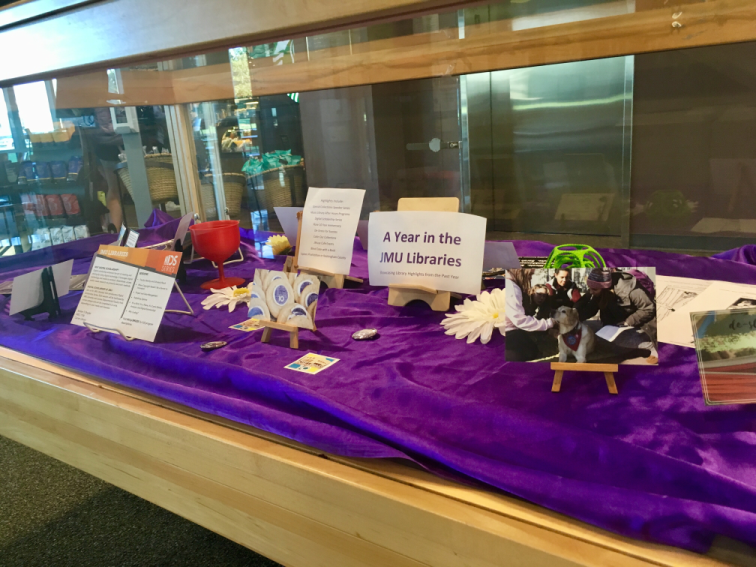 Categorised in: Exhibits