Faculty Learning Opportunities:
Services and Support:
Canvas Learning Management System is the primary platform for online, blended, and distance learning supported by the JMU Libraries and JMU Information Technology. Get tech support with JMU Canvas or learn more about using Canvas at JMU.
Synchronous Online Teaching – Enhance Presence and Interaction
More and more online and blended classes use synchronous technologies to connect class members with video and audio communication.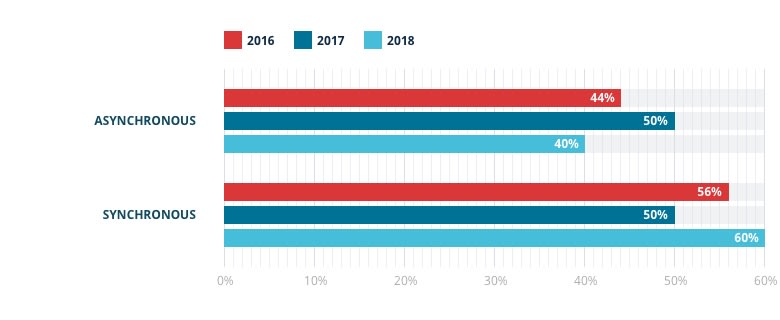 Best Practice for Synchronous Sessions by Kristina Wilson from Northwestern University.
Should you add a synchronous component to your online teaching strategy? by Christine Lewinski, Ed.D from Keypath Instructional Services